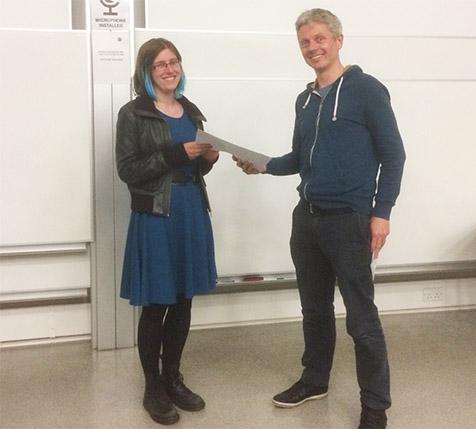 A great success for the annual joint PhD Symposium.
2nd year students from the CNR and the CIP presented their work to a very high standard, representing the work conducted in our Centres.
A well attended meeting with PIs, postdocs and PhD students form both research cnetres and a nice mix of UK, European and international PhD students presenting.
Hannah Smith from the Becker group within CNR won the prize for the 2nd year PhD best presentation.  
Related links