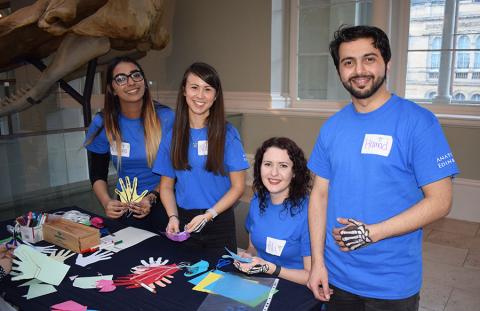 This month Science Saturday showcased a trip into the fascinating world of our body. CIP was part of this exciting science afternoon at the National Museum of Scotland, exploring the science of Anatomy with fun and hands-on activities.
Visitors were invited to explore, beside many others, how a brain feels like and how long our intestines  are. What are the function of our bones and muscles, examine the story behind our fingerprints and how does our hear beats. A view into the amazing anatomy body art work inspired likewise young and old.
A great success with visitors at all ages engaging with our staff and students.
It was a truly inspiring day for families and students, talking science in a brilliant scenery of the National Museum.