"I started more digital drawing over the last year, and being able to use art and science together to design the new logo was a nice challenge.

Helen Marshall PhD
Well done to Helen Marshall Price/Mason lab) who has been awarded first prize in the Scottish Microscopy Society Logo Competition with her wonderful design pictured below.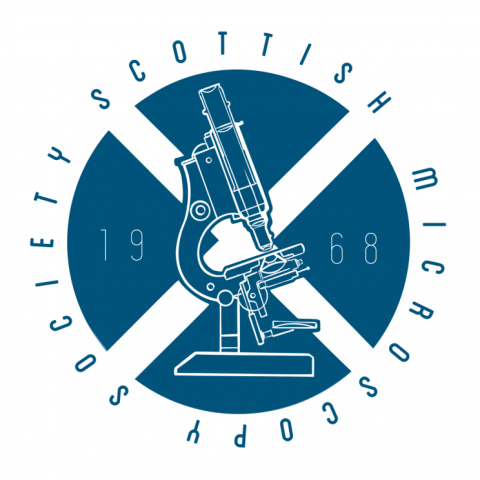 Helen is currently working on 

human organoids or 'mini-brains' to study neurodevelopment. Before starting her PhD, she worked in the histology department at the QMRI and did her degree in Anatomy at the University of Glasgow.
Congratulations Helen!
Further Information